*We may earn a commission for purchases made using our links. Please see our disclosure to learn more.
As a passionate advocate for child safety and a devoted parent, I understand the paramount importance of choosing the right infant car seat. It's not just about convenience; it's about providing your baby with the best protection and comfort during every journey. In this comprehensive guide, I'll walk you through the essential features, top picks, safety considerations, comfort aspects, and real user experiences, so you can confidently make the best choice for your precious bundle of joy.
Contents:
Key Features | Top Picks | Conclusion |  FAQs
Key Features to consider
When it comes to infant car seats, there's a wide array of options available. To help you navigate through the choices, here are some crucial features to consider:
8 Tips: How to Evaluate Infant Car Seat Safety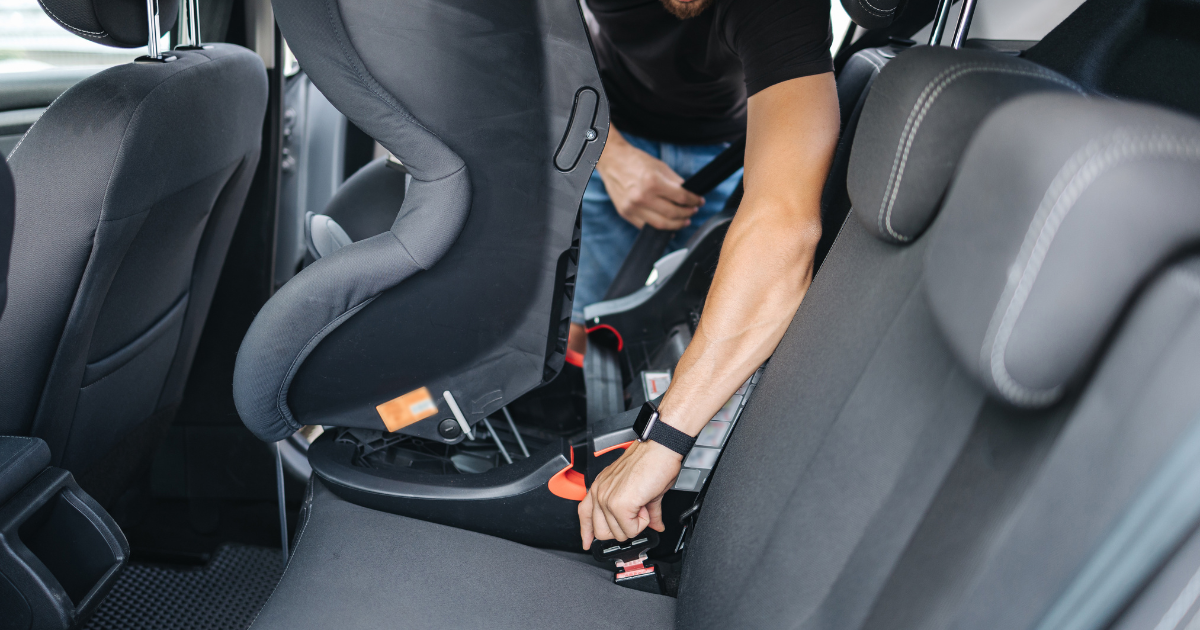 When it comes to your baby's safety, there's no room for compromise. Here's what to consider:
1. Crash Test Ratings
Look for car seats that have undergone rigorous crash tests and meet safety standards set by organizations like the National Highway Traffic Safety Administration (NHTSA). High crash test ratings indicate better protection for your baby in the event of an accident.
2. Side-Impact Protection
Infant car seats with reinforced side-impact protection provide an extra layer of safety for your baby's head and torso. Look for features like energy-absorbing foam and adjustable headrests.
3. Installation System
An easy and secure installation system is crucial. Car seats with features like LATCH connectors or easy-to-follow installation guides can make a significant difference in ensuring proper installation.
4. Comfort and Convenience for Both Baby and Parents
While safety is paramount, your baby's comfort and your convenience matter too. Look for padded seats, adjustable headrests, and features like machine-washable covers for easy cleanup.
5. Durability and Longevity of the Car Seat
Investing in a car seat that grows with your child can save you money in the long run. Convertible car seats that accommodate different stages of your baby's growth provide excellent value.
6. Stylish Design and User-Friendly Features
Who says safety can't be stylish? Many infant car seats come in a variety of colors and designs to match your personal style. Additionally, user-friendly features like one-hand adjustments and easy-to-remove covers can make your life as a parent much more manageable.
7. Price Range and Value for Money
While it's tempting to splurge on the most expensive car seat, keep in mind that the best car seat is the one that fits your budget while meeting safety and comfort criteria. Consider the long-term value and durability of the seat.
8. User Reviews and Experiences
Real user experiences offer valuable insights into the practicality and performance of infant car seats. Reading reviews from other parents can help you understand how well a particular model performs in real-life scenarios.
Top Picks: A review of Chicco NextFit vs Graco Extend2Fit
When it comes to selecting the perfect convertible car seat for your little one, understanding the key features of each option is essential. In this comprehensive comparison, we'll delve into the standout attributes of both the Chicco NextFit and the Graco Extend2Fit. By exploring their unique characteristics, you'll be better equipped to make an informed decision that aligns with your family's needs and priorities.
Chicco NextFit: Unparalleled Comfort and Safety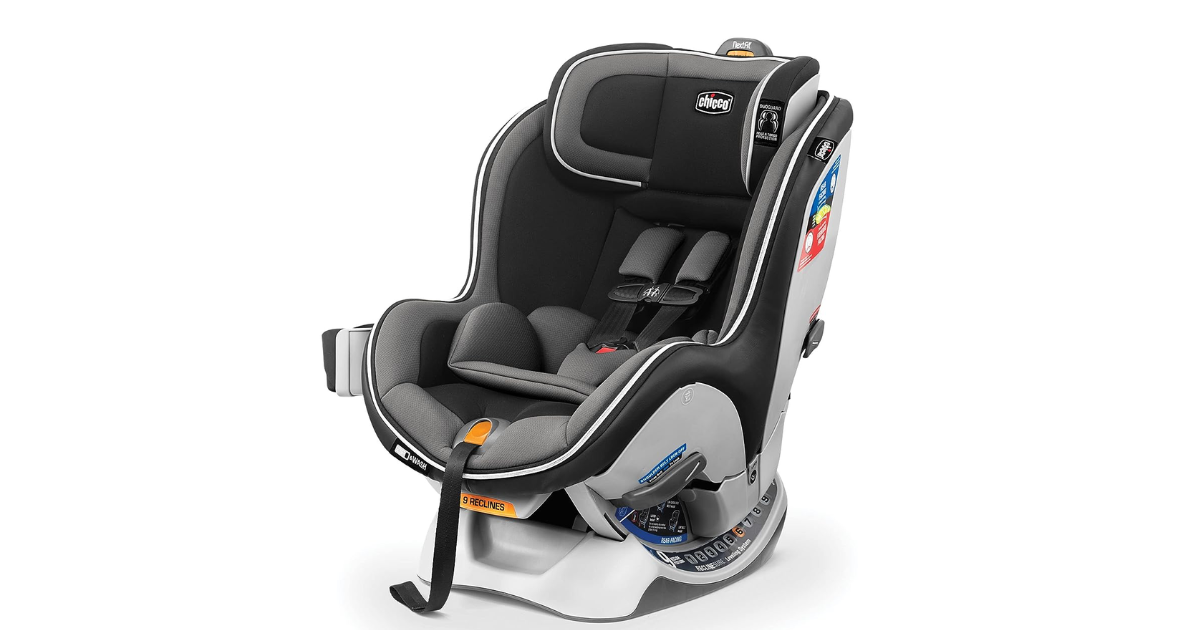 Pros:
SuperCinch LATCH System: The Chicco NextFit boasts an innovative SuperCinch LATCH system that ensures a tight and secure installation in your vehicle.
9-Position Recline: Enjoy the convenience of a 9-position recline system, allowing you to find the optimal angle for your child's comfort.
Reinforced Steel Frame: The car seat's reinforced steel frame offers enhanced durability and provides a solid foundation for safety.
Dual RideRight Bubble Levels: These built-in levels help you achieve the correct seat angle, minimizing installation guesswork.
Extended Rear-Facing: The NextFit allows your child to ride rear-facing for an extended period, promoting their safety as they grow.
Cons:
Higher Price Tag: The exceptional features of the Chicco NextFit come at a slightly higher price point, making it a more premium option.
User Reviews:
Users praise the Chicco NextFit for its user-friendly installation process, plush padding, and impressive safety features. The 9-position recline and extended rear-facing option are particularly appreciated by parents aiming to prioritize comfort and security.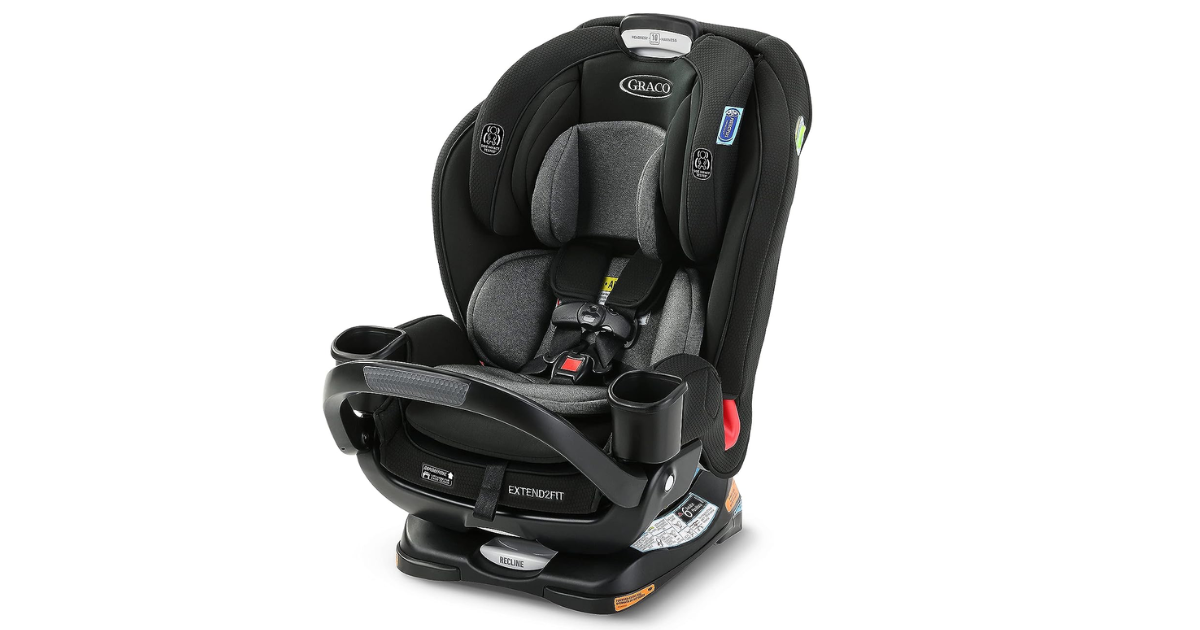 Pros:
InRight LATCH System: The Graco Extend2Fit features an InRight LATCH system for quick and hassle-free installation.
4-Position Extension Panel: This unique feature offers extra legroom when your child is seated rear-facing, accommodating their growth.
Simply Safe Adjust Harness: The harness and headrest can be adjusted together, ensuring a proper fit as your child grows.
Wide Weight Range: The Extend2Fit accommodates a broad weight range, making it suitable for infants and toddlers.
Budget-Friendly: The Graco Extend2Fit is a budget-friendly option that doesn't compromise on safety and convenience.
Cons:
Slightly Bulkier: Some users find that the 4-position extension panel adds a bit of bulkiness to the car seat.
User Reviews:
Parents appreciate the Graco Extend2Fit for its affordability and user-friendly features. The 4-position extension panel receives positive feedback, as it provides extra legroom for children while rear-facing. Additionally, the Simply Safe Adjust harness system simplifies the process of adapting the seat to your child's growth.
In conclusion, both the Chicco NextFit and the Graco Extend2Fit offer unique features that cater to different priorities. The Chicco NextFit stands out with its premium comfort, extended rear-facing capability, and innovative installation technology. On the other hand, the Graco Extend2Fit offers versatility, affordability, and a wide weight range. Ultimately, the decision comes down to your preferences and requirements for your child's safety and comfort on the road.
My Personal Recommendation: Chicco NextFit vs Graco Extend2Fit
As a parent who has thoroughly researched and compared the Chicco NextFit and Graco Extend2Fit car seats, I'm excited to share my personal recommendation based on the key factors discussed earlier. Both car seats offer unique advantages, making them suitable for different preferences and needs. Let's dive into my recommendation and the reasons behind it.
After careful consideration, I highly recommend the Chicco NextFit as the superior option between the two. Here's why:
Safety and Comfort Excellence
The Chicco NextFit excels in providing top-tier safety features, ensuring your child's protection on every journey. Its adjustable headrest and 5-point harness system offer unmatched security, adapting to your child's growth. Additionally, the ReclineSure leveling system and SuperCinch LATCH tightener simplify the installation process, guaranteeing a secure fit.
Premium Design and Durability
The NextFit's premium build and high-quality materials contribute to its durability, offering longevity and reliable performance. The comfortable padding and adjustable features create a cozy environment for your child, making those long trips more enjoyable.
User-Friendly Experience
While the NextFit offers premium features, it remains user-friendly with its straightforward installation and adjustable settings. Parents appreciate the ease of use, enhancing their overall experience.
Consideration for Budget-Conscious Families: Graco Extend2Fit
While the Chicco NextFit is my top recommendation, I understand that budget considerations play a significant role in decision-making. The Graco Extend2Fit is an excellent choice for families seeking a more affordable option without compromising on safety and comfort. Its extension panel, affordability, and easy installation make it a valuable contender in the market.
Making the Best Choice: Chicco NextFit vs Graco Extend2Fit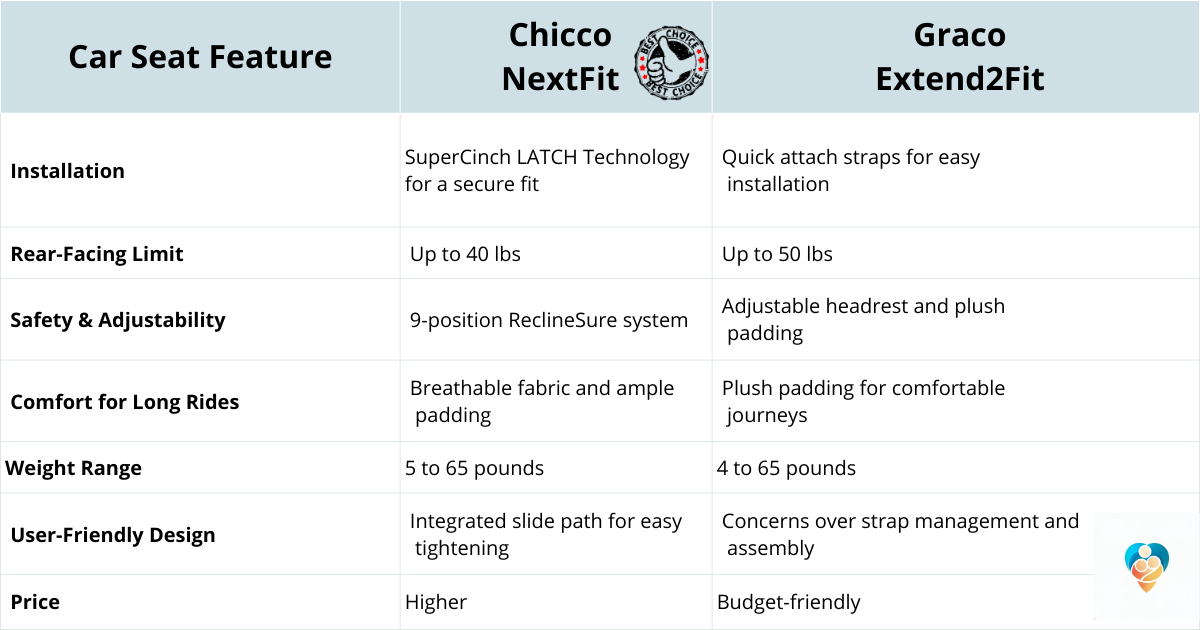 Ultimately, the choice between the Chicco NextFit and Graco Extend2Fit depends on your priorities and budget. If you're looking for a car seat that offers premium safety features, comfort, and durability, the Chicco NextFit is the way to go. However, if you're seeking a budget-friendly option that still delivers essential safety and comfort, the Graco Extend2Fit is a solid alternative.
As a parent, your child's safety and comfort are paramount. Whichever option you choose, rest assured that both car seats are designed with your child's well-being in mind.
Choosing between the Chicco NextFit and Graco Extend2Fit ultimately depends on your priorities and budget. Both car seats offer safety, comfort, and convenience, making them suitable choices for your child's travel needs. By considering the features that matter most to you, you can make an informed decision that ensures your child's safety and comfort on the road.
Conclusion: Selecting the best infant car seat
Selecting the best infant car seat is a crucial decision that requires careful consideration. By weighing the key features, safety aspects, comfort elements, and real user reviews, you can confidently choose a car seat that provides optimal safety and comfort for your little one.
When it comes to ensuring the safety and comfort of your child while traveling, choosing the right convertible car seat is paramount. In this article, we'll explore the features and benefits of two popular options: the Chicco NextFit and the Graco Extend2Fit. As an enthusiast and advisor, I'm here to provide you with valuable insights to help you make an informed decision.
FAQs:
1. When should I transition from an infant car seat to a convertible car seat?
The transition to a convertible car seat usually occurs when your baby outgrows the height or weight limit of their infant car seat, typically around the age of one or when they reach the seat's weight limit, often around 30 to 35 pounds. Always check the manufacturer's guidelines for specific recommendations.
2. Is it safe to use second-hand car seats?
While cost-effective, using a second-hand car seat can pose risks. It's recommended to avoid using seats that have been involved in accidents, are expired, or have missing parts. Additionally, ensure the seat meets current safety standards and hasn't been recalled.
3. Are there any specific safety guidelines for newborns in car seats?
Yes, for newborns, ensure the car seat is rear-facing as per guidelines. Keep the seat at the proper angle, ensuring the baby's head doesn't flop forward. Straps should be snug and positioned at or below the baby's shoulders. Blankets or extra padding should not be used under straps.
4. How can I ensure the car seat is properly installed?
Proper installation is vital for safety. Follow the manufacturer's instructions and the vehicle's manual carefully. Use either the seat belt or LATCH system, but not both simultaneously. Ensure the seat doesn't move side-to-side or front-to-back by more than an inch.
5. What should I do if my baby doesn't seem comfortable in the car seat?
Babies may initially resist the car seat due to its unfamiliarity. Make sure the straps are adjusted correctly and are snug but not too tight. Ensure the seat is reclined at the proper angle to prevent the baby's head from flopping forward. Provide entertainment, such as soft toys or gentle music, to keep them engaged during the ride.